Description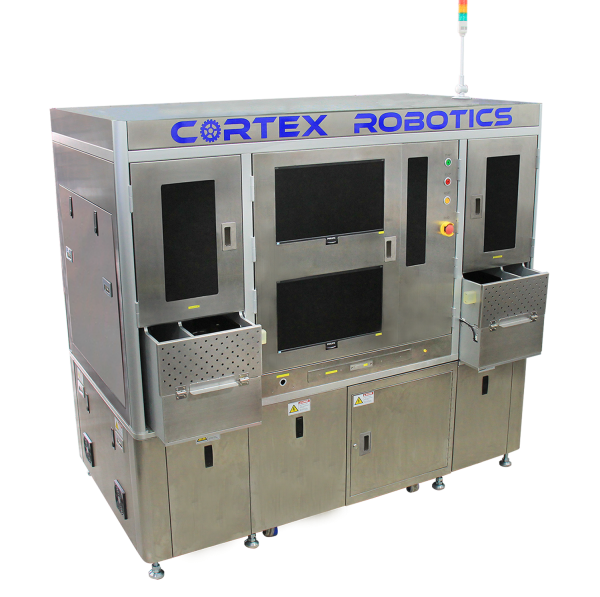 Auto Focusing
Perform detection after the die bonding and wire bonding process.
Optional reject modules (inking, sorter & laser marking)
Ability to change magnification for different products or  specific objects.
Top and Bottom inspection
3rd Optical & 100% VI inspection
WLP (Wafer Level Packaging) Inspection
Auto Teaching System & Quality Analysis Features
Scalable to protect your investment
Ability to offline verify before rejecting
Optoelectronics, Semiconductors, PCBA, lead frame, substrates, pallets and more.
Transparent or translucent materials such as LED lenses, glass and more.



3D Inspection (optional with laser sensor)

How can we help you? Leave us a message, we will respond you as soon as we can!
72-2-6, Arena Curve, Jalan Mahsuri,
11950 Bayan Lepas, Penang, Malaysia.
T: +604 – 611 0110
E: info@cortexrobotics.my