Description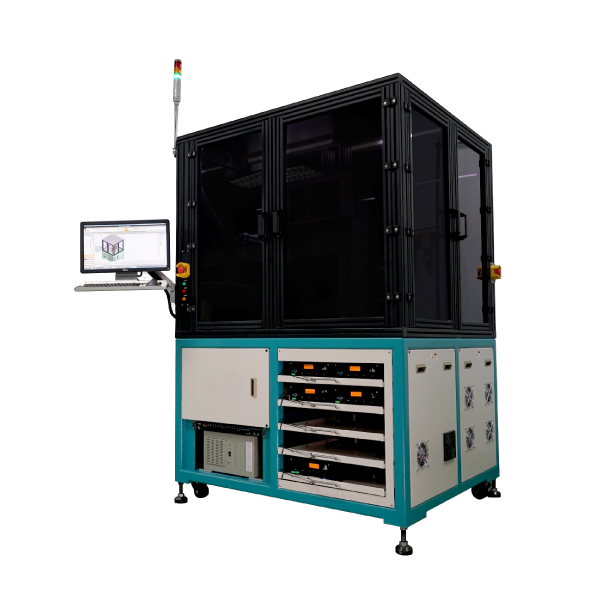 Capable of performing multiple types of visual inspection requirement including surface & product cosmetics, Print/Markings, Dimension.
The vision system has a familiar GUI, features real time display of image acquisition & defects inspected and more…
Allow user to quickly setup & inspect customer's product from the vibrator bowl.
This machine able to cover widest defect list while providing highest output yield.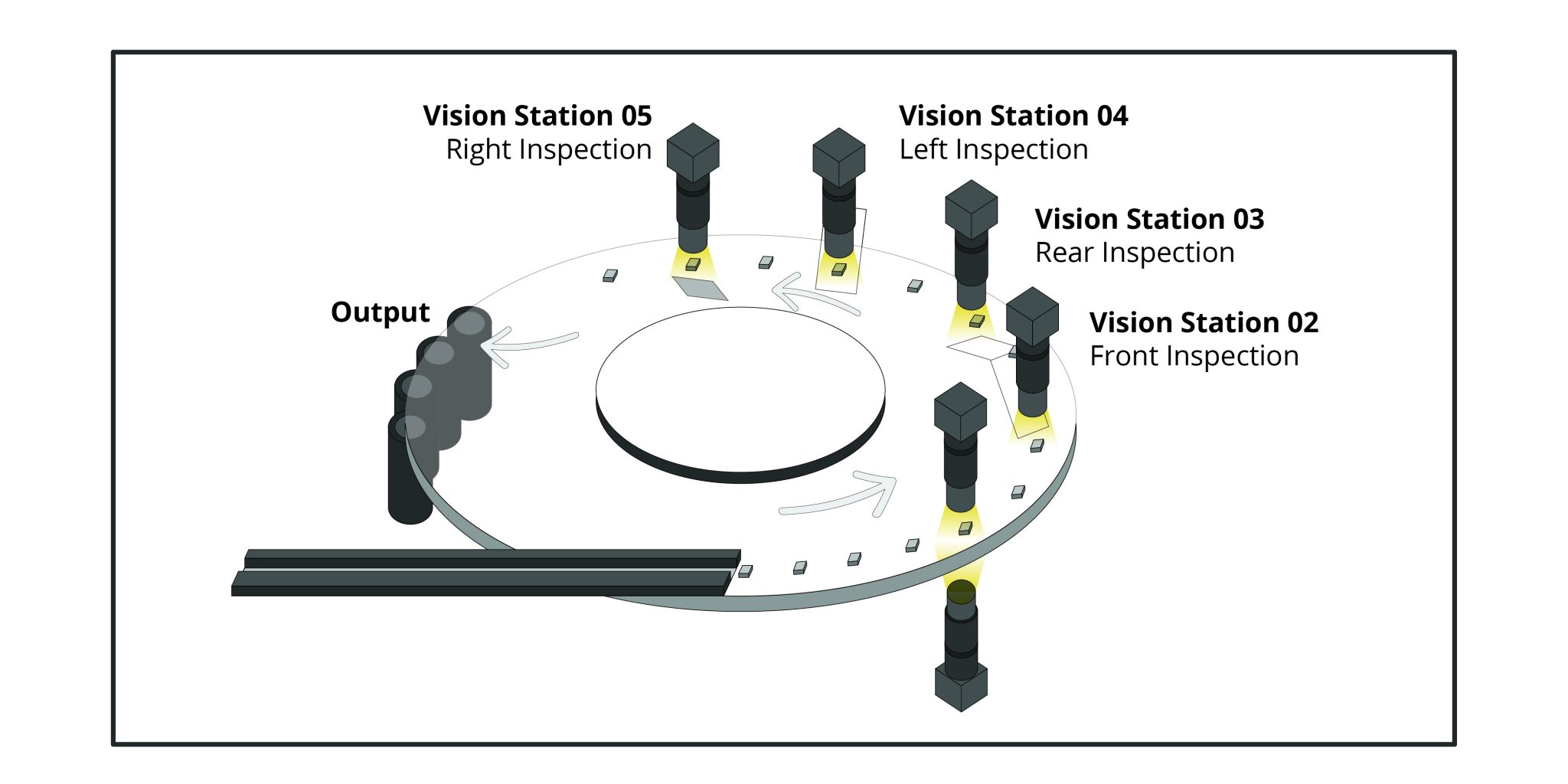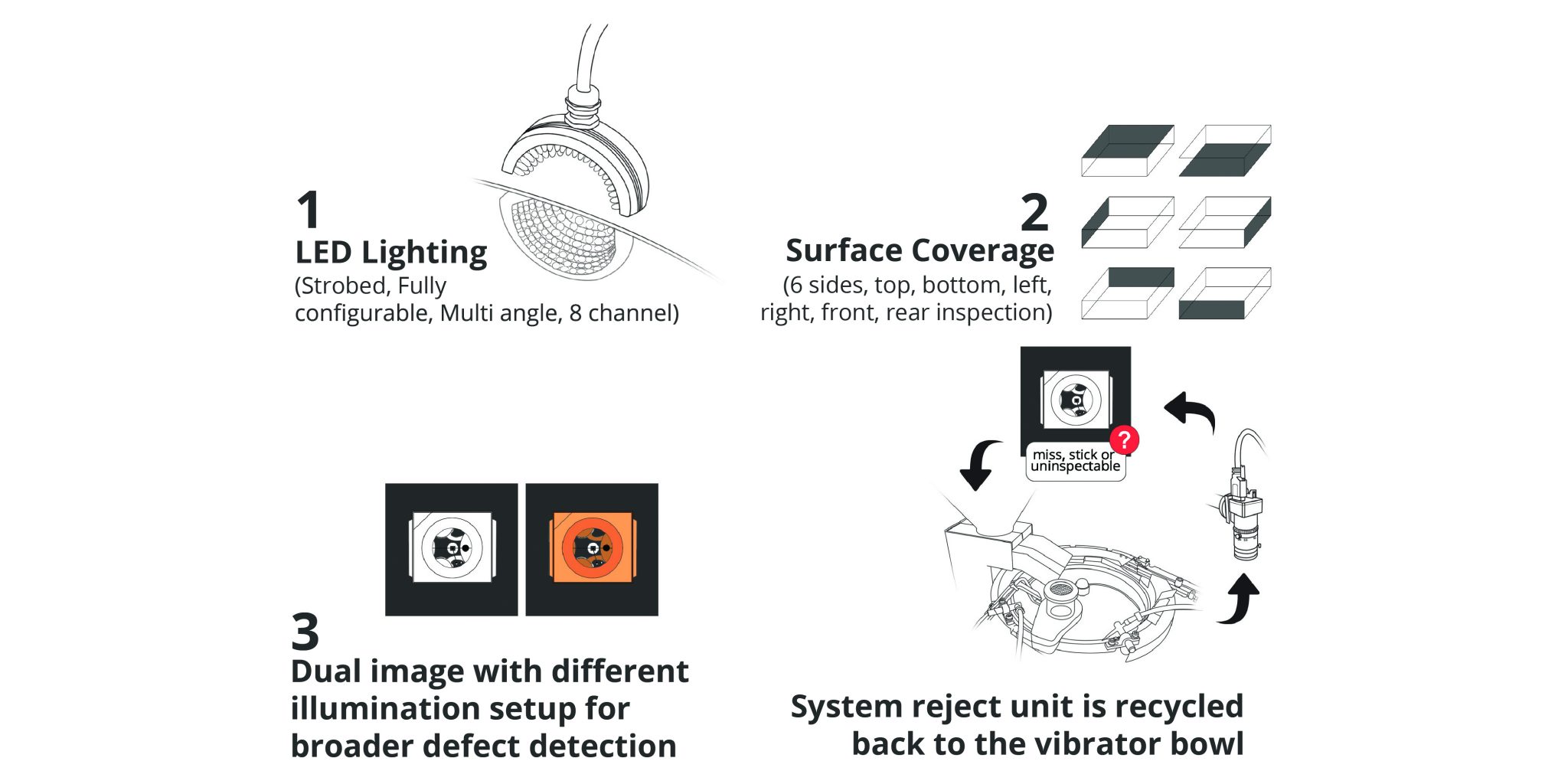 Primarily supporting the optoelectronics & semiconductor products
Item
Specification
LED Inspection Capability

Top surface


Chipped package, No Marking alignment, Incomplete mark, Double mark, Contamination, Bubble, No Resin, Excess resin(Overfill), Mix device, Mixed color, Limited Die & Wirebond Detection.



Bottom surface


Lead related defects,Package Chipping, Damage, Resin Overflows, Contamination.



Side surface


Lead related defects, Package chipping, Damage, Contamination.
Software Features
Auto Fail Image Saving, Inspection Results Logging, Multi-user, Password Control, Remote Support

How can we help you? Leave us a message, we will respond you as soon as we can!
72-2-6, Arena Curve, Jalan Mahsuri,
11950 Bayan Lepas, Penang, Malaysia.
T: +604 – 611 0110
E: info@cortexrobotics.my